Creating a physical environment which is helpful to uplift the quality of the Ministry and maintaining the same, maintaining optimum staff with higher standards which suit to the objectives and functions of the Ministry, Provision and maintenance of utility services in a continuous and productive way (Security and Janitorial Services), Establishment and maintenance of proper coordination with the institutions. Upliftment of the welfare facilities of the staff and Upliftment of overall administration, direction and evaluation of the Ministry.
Functions
Delivery of letters received from parliamentary consultative committees/ public petition committees/ political victimization committee on the same day and taking action to send replies on due date.
Ensuring the efficiency in the daily tappol (sending and receiving)
Organization of monthly meetings of staff officers
Carrying out tender activities in relation to maintenance and transport division of the Ministry wherever necessary
Taking action within three days regarding the letter of request which are made for nomination of representatives to interview boards and committees
Preparation of newspaper bills for officers and settling telephone bills within three days of receipt
Providing official identity cards to the officers in the Ministry
Coordination of activities relating to elections when they are held
Provision of infrastructure facilities of the Ministry in an efficient and productive way, maintenance and development, preparation of estimates joining with relevant institutions regarding buildings and other maintenance activities, inviting bids, obtaining services and carrying out services
Reserving pool vehicles on the order of request made for transport facilities on priority
Registration of all the vehicles of the Ministry and renewal of insurance before due date, assigning vehicles to the officers depending on their request and post
Taking action as per FR 104 and 105 regarding the accidents occurred to the vehicles and informing the accounts division
Attaching officers to relevant divisions who report for duty at the Ministry on appointment or transfer, once relevant letters are submitted
Maintaining personal files of the staff of the Ministry and carrying out establishment activities such as transfers and promotions
Appointment of the temporary staff of Hon Ministers taking their qualifications into consideration
Issuing monthly railway season tickets and railway warrants
Referring duly perfected applications to Agrahara Insurance division within three days
Referring requests of officers for overtime and travelling expenses at the end of every month after granting approval
Referring the documents pertaining to distress loan, property loan and cycle loan requested by officers of the Ministry after granting approval
Providing training opportunities to the staff depending on the requests
Recruitment of trainees and attaching them to suitable divisions
Filing the particulars of approved staff at the end of every month after making necessary updating.
Contact Details
Mr.T.B.M. Athapaththu
Additional Secretary (Administration & Finance)
+94 112 688 338/ +94 773 796 378
+94 112 688 338
This email address is being protected from spambots. You need JavaScript enabled to view it.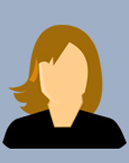 Ms.Wasantha Kumari
Senior Assistant Secretary
+94 112 691 527
+94 112 691 527
This email address is being protected from spambots. You need JavaScript enabled to view it.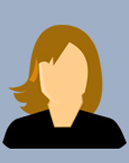 Ms. S. D. L. Silva
Assistant Secretary - (Administration)
+94 112 674 766
+94 112 674 768
This email address is being protected from spambots. You need JavaScript enabled to view it.
Vacant
Assistant Secretary (Establishment)
+94 112 694 759
+94 112 674 768
This email address is being protected from spambots. You need JavaScript enabled to view it.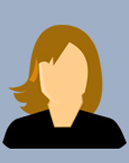 Ms. H. W. Nadeesha Dilrukshi
Leagal Officer
+94 112 694 759
+94 112 674 768
This email address is being protected from spambots. You need JavaScript enabled to view it.
Mr. A. J. C. K. Bandara
Administrative Officer
+94 112 694 759
This email address is being protected from spambots. You need JavaScript enabled to view it.